We are so blessed to have been chosen by GOD, to be a Global Evangelistic Ministries reaching the world with THE GLORIOUS GOSPEL OF JESUS CHRIST and establishing THE KINGDOM OF HEAVEN, on earth as in Heaven; and to be A PRECURSOR PROPHETIC VOICE in this living generation preparing THE CHURCH for GOD'S NEXT MOVE and for THE RETURN OF CHRIST JESUS! Mt.6:9-10 & Isaiah 40:3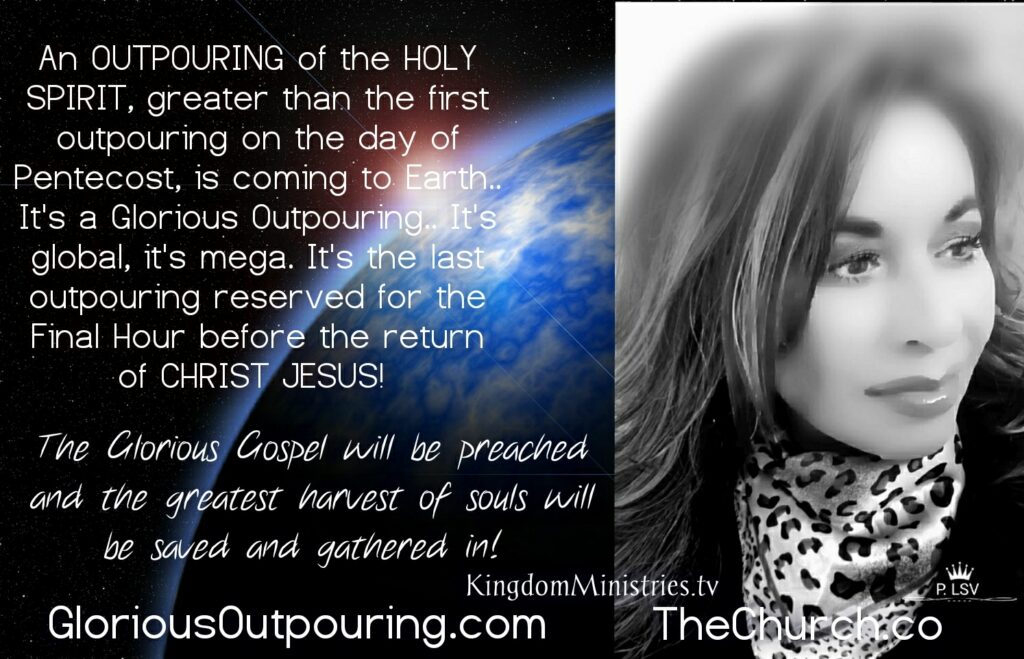 We have A HOLY MANDATE from THE LORD GOD ALMIGHTY to save and heal IN THE NAME OF JESUS; to equip THE BODY OF CHRIST; and to announce THE MESSAGE OF THE TIMES to THE CHURCH GLOBALLY and prepare THE CHURCH for GOD'S NEXT AND MIGHTY MOVE and GLORIOUS MOVEMENT in THE COMING FINAL HOUR before CHRIST returns.
KINGDOM MINISTRIES, multi-ministries, is reaching the world for Christ and preparing The Church as part of the efforts to accomplish GOD'S WILL on earth and in accordance to His times and ways. We pray you will be blessed by what GOD is doing through Kingdom Ministries, and that you will be part of what the HOLY SPIRIT IS DOING through us. Blessings in Jesus' Name. KingdomMinistries.tv – PLSV-Faith – Founder
Stay connected with KingdomMinistries.tv for the Amazingly Glorious new things that the Holy Spirit will be announcing and doing and which we will be sharing and making available! Blessings to You in Jesus' Name! PLSV-Faith
We will live to see the goodness of God in the land of the living!
HALLELUYAH!